Here is the inside view of a gift certificate. All of the cards, like this one called MOUSE, have place for you to put your TO and FROM information and they have a line to detail the information about the massage services offered. Since this is a Christmas card, it says happy holidays. Other cards also have similar writing inside pertaining to the type of gift certificate that you want to give to that special someone.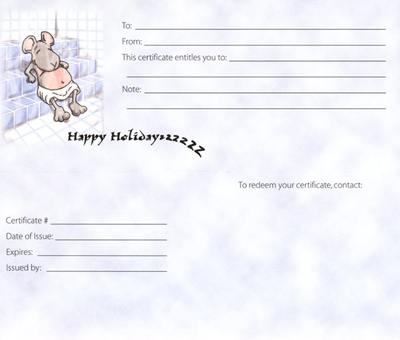 all certificate images are copyright Information for People Inc.
Used with permission.